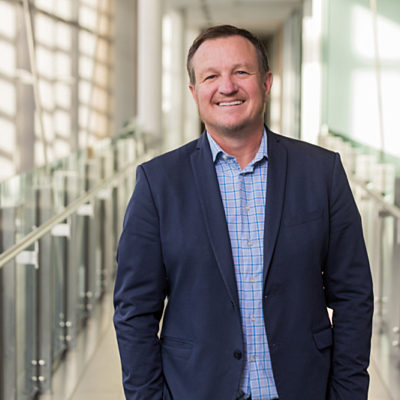 Professor
James McAuley
---
Current Appointments
Senior Research Scientist and Group Leader, NeuRA
---
Director, Centre for Pain IMPACT
Professor, Faculty of Medicine and Health, UNSW Sydney
Honorary Research Fellow, The George Institute for Global Health
email hidden; JavaScript is required
Professor James McAuley is a psychologist, Professor in the School of Health Sciences, Faculty of Medicine and Health at UNSW and Senior Research Scientist at NeuRA.
James completed his PhD at Brunel University, London (2003). After immigrating to Australia in 2004 he took up a postdoc at the University of Sydney and then at the George Institute for Global Health. In 2010 he moved to NeuRA where he set up the Centre for Pain IMPACT (investigating mechanisms of pain to advance clinical translation). In 2017 James was appointed as Associate Professor to the Exercise Physiology department at UNSW and in 2020 he was promoted to Professor.
James' research combines experimental, clinical and translational methods to develop and test new interventions to manage low back pain. James has published >200 articles (Google Scholar, ORCID) and holds over >$10M in research funding. He is regularly invited to give talks at conferences and scientific meetings. James has supervised 18 PhD students and mentored 4 postdocs.
James is the chair of the back pain group of SPHERE MSK and is a member of the Scientific Advisory Committee (SAC) for the Australian and New Zealand Musculoskeletal Clinical Trials Network (ANZMUSC). In 2015 James founded the NSW network for pain PhD students/ECRs (SPRiNG).
---
Publications
---
James' research projects and related news