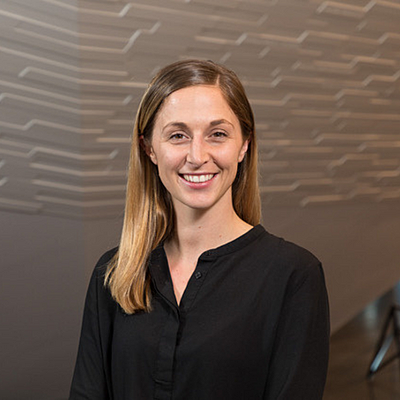 Dr
Hayley Leake
---
Current Appointments
Postdoctoral Research Fellow
---
Honorary Research Fellow at NeuRA
Research Fellow at University of South Australia
email hidden; JavaScript is required
Dr Hayley Leake B.Physio(Hons), PhD is an honorary Research Fellow at Neuroscience Research Australia (NeuRA) in the Centre for Pain IMPACT. She is also a Research Fellow at the University of South Australia (UniSA). Her PhD focused on optimising pain science education for people with chronic pain. Hayley was awarded the 2023 Ruth Grant Prize for dedication to physiotherapy research by UniSA. Prior to commencing research, Hayley pursued a successful clinical career as a physiotherapist, practicing in primary and tertiary care.
Hayleys current research investigates the role of physiotherapy and pain science education for adolescents with chronic pain. Follow Hayleys work on Google Scholar and ORCID.
---
Publications
How does pain work? A qualitative analysis of how young adults with chronic pain conceptualize the biology of pain
View full journal-article on https://doi.org/10.1002/ejp.2069
Comparative effectiveness and safety of analgesic medicines for adults with acute non-specific low back pain: systematic review and network meta-analysis
Pediatrician explanations of pediatric pain in clinical settings: a delicate craft
Development of a booster intervention for graded sensorimotor retraining (RESOLVE) in people with persistent low back pain: A nested, randomised, feasibility trial
View full journal-article on https://publons.com/wos-op/publon/56201140/
Key Learning Statements for Persistent Pain Education: An Iterative Analysis of Consumer, Clinician and Researcher Perspectives and Development of Public Messaging
View full journal-article on https://publons.com/wos-op/publon/51901862/
---
Hayley's research projects and related news
Donate to us
Every dollar of community support enables our scientists to continue making life-changing discoveries that contribute to a brighter and healthier future.
---
Fundraise for us
Run, swim or bake your way to making a positive difference in the lives of people touched by brain and nervous system disorders.