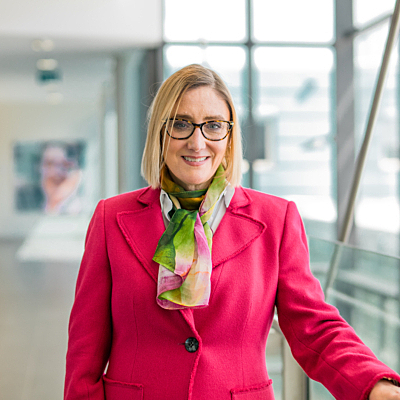 Professor
Cyndi Shannon Weickert
---
Current Appointments
Senior Principal Research Scientist (Conjoint)
---
Professor, School of Psychiatry, UNSW
Professor, Department of Neuroscience and Physiology, Upstate Medical University, New York
email hidden; JavaScript is required
Cyndi's research is focused on the molecular developmental neurobiology of schizophrenia. She earned a PhD in Biomedical Science at Mount Sinai School of Medicine, New York City and completed postdoctoral training at the National Institute of Mental Health rising to the level of Unit Chief of Molecules in the Neurobiology and Development of Schizophrenia Unit. Her awards include the Eli Lilly Young Investigator Award, NIH Fellows Award for Research Excellence, Independent Investigator Award and two Young Investigator Awards from NARSD. She has lectured throughout the world and contributed to over 150 publications.
My research has several aims:
To determine the neurobiological underpinning of psychiatric diseases in order to develop more effective treatments.
To identify biological subgroups of people with schizophrenia based on inflammation.  To determine if these subgroups cut across schizophrenia, bipolar and depression.
To use knowledge gained on neuroinflammation subgroups in major psychiatric disorders to inform the development of biologically informed treatments (or more individualised treatments).
To understand how the balance between factors that damage brain cells verses factors that repair and regenerate brain cells differ in psychiatric conditions.
---
Publications
---
Cyndi's research projects and related news