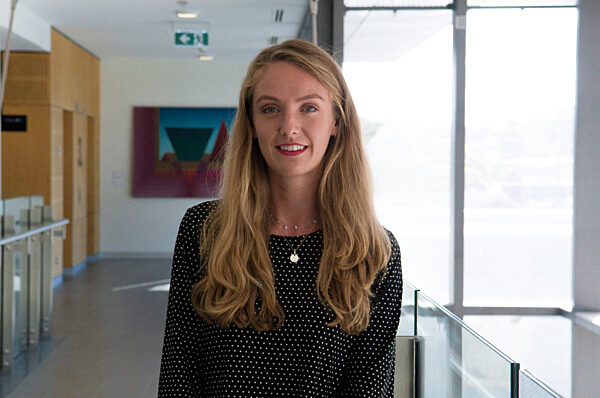 Jessica Amos
---
Current Appointments
PhD Candidate, School of Psychology, UNSW
---
Project Manager - MyCOACH Project
email hidden; JavaScript is required
Jess completed a BSc in Applied Psychology (Hons 1) at the University of Kent (UK) in 2016. Prior to coming to Australia, she worked clinically with individuals and family carers affected by dementia.
She joined NeuRA in March 2019, working as Trial Manager for a large international research trial (SHAPE) aiming to support people with dementia and their caring network to manage and adapt to the diagnosis.
In 2021, Jess began her PhD at the University of New South Wales and NeuRA. Her research project aims to explore mechanisms that could promote or hinder behaviour change in the context of cognitive ageing and dementia risk reduction interventions. Her project will focus on the influence of motivational processes and self-perceptions for knowledge acquisition, goal setting and the effectiveness of a novel risk reduction intervention.
Jessica's research projects and related news