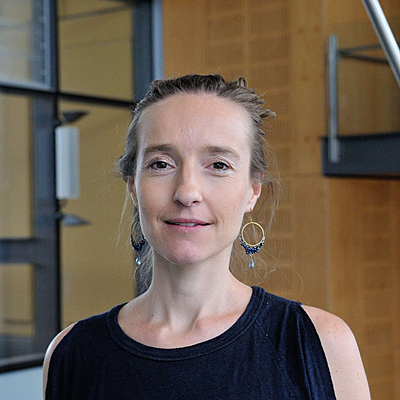 Professor
Kim Delbaere
---
Current Appointments
Senior Principal Research Scientist
---
Conjoint Associate Professor, School of Public Health and Community Medicine, UNSW
Research Fellow – Career Development Fellowship (Level 2), NHMRC
email hidden; JavaScript is required
Kim Delbaere is a Senior Principal Research Scientist at NeuRA and Director of Innovation & Translation at the Falls, Balance & Injury Research Centre, supported by the Australian NHMRC, and Professor at University of New South Wales, Sydney. She graduated in 2001 as a master in Rehabilitation Sciences and Physiotherapy at the Ghent University (Belgium) and completed her PhD in 2005 on falls in older people. In 2006, she moved to Australia to work at NeuRA on fear of falling in older people.
Her research has contributed to the understanding of physical, psychological and cognitive factors causing falls. Her multidisciplinary approach incorporates elements from physiotherapy, psychology, brain imaging and software engineering towards preventing falls and promoting healthy ageing. Kim has been successful at developing novel methods of applying technology to healthy ageing for over 10 years, in both healthy older people and a range of chronic diseases. Her contributions to medical research have been recognised through two prestigious NHMRC excellence awards and numerous successful NHMRC applications, including a current NHMRC Investigator grant.
---
Publications
---
Kim's research projects and related news
Donate to us
Every dollar of community support enables our scientists to continue making life-changing discoveries that contribute to a brighter and healthier future.
---
Fundraise for us
Run, swim or bake your way to making a positive difference in the lives of people touched by brain and nervous system disorders.