Trail Making Test
Trails Making Test (Trails) is a neuropsychological test of visual attention and task switching. It can provide information about visual search speed, scanning, speed of processing, mental flexibility, as well as executive functioning. It is also sensitive to detecting several cognitive impairments such as Alzheimer's Disease and Dementia.
Trails automates the process of collecting results, timing and error checking facilitating quicker and more accurate testing of participants.
Results are exported in the easy-to-read comma separated value format. The summary files are natively supported by Microsoft Excel, SPSS Matlab and many other data analysis programs.
Trails has been developed based on extensive research and testing by the Falls and Balance Research Group at NeuRA.
Trails will be available for purchase from the App Store:
Trail Making Test on the App Store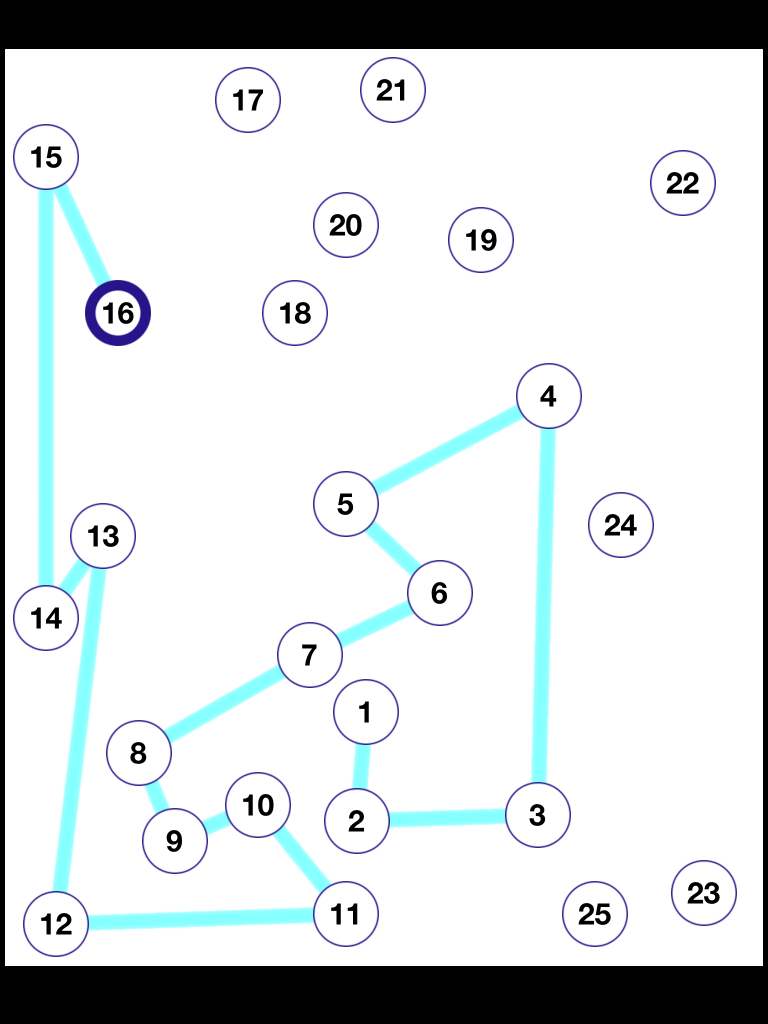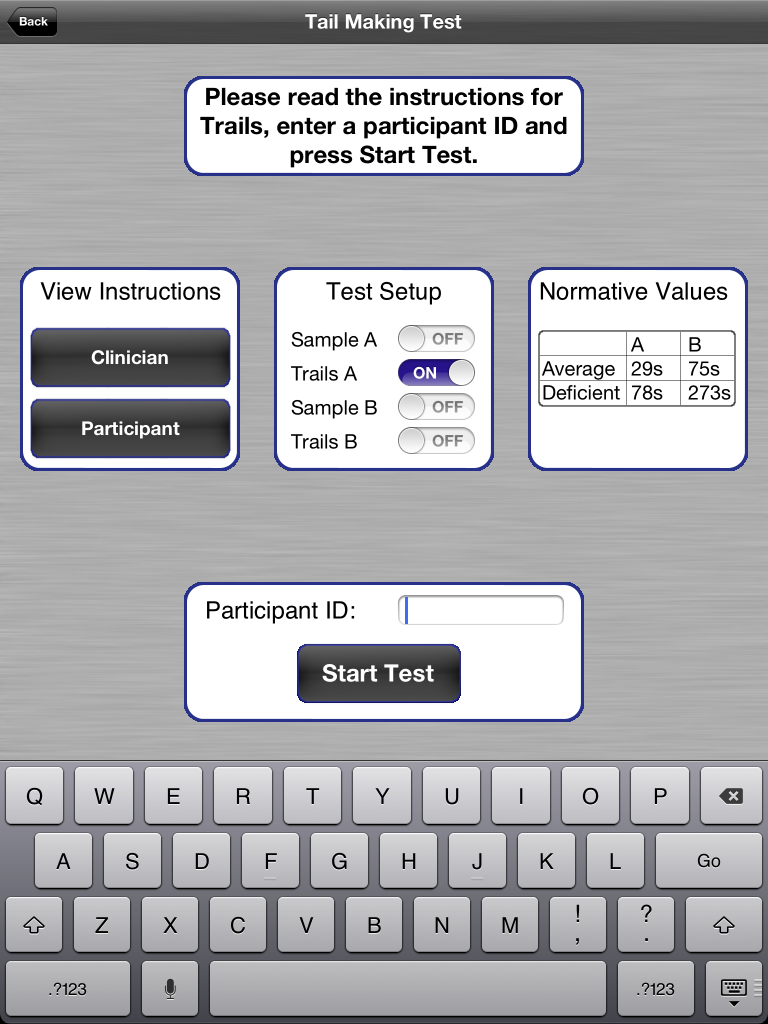 Interested in the study outcomes?
Support
If you encounter any issues or want to give us feedback for whatever reason please contact us at:
Phone: +61 9399 1000
Email: fallscreen@neura.edu.au
Privacy