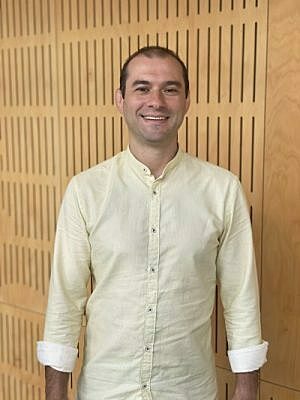 Rodrigo Rizzo
---
Current Appointments
Research Assistant
email hidden; JavaScript is required
Rodrigo Rizzo is a Doctoral Candidate at Neuroscience Research Australia (NeuRA) and University of New South Wales (UNSW). He is a physiotherapist who has worked in the management of chronic pain for over 15 years. Rod became interested in understanding the effect of clinical hypnosis for chronic pain, and in 2018, he published the first randomised controlled trial combining clinical hypnosis with pain neuroscience education.
Supervised by Prof James McAuley and A/Prof Sylvia Gustin, Rod is using quantitative and qualitative methods to investigate mechanisms of interventions for treating back pain. Using qualitative research, he wants to understand people's beliefs about treatments that target the brain for the management of back pain. Using quantitative analysis, he investigates whether and how interventions designed to change the nervous system work in patients with pain. Rod's current projects include:
The reporting of mediation analysis in recently published observational studies: a systematic review

The mediating effect of pain catastrophizing on pain intensity: the influence of the timing of assessments

How do people with chronic low back pain perceive interventions that target the brain to reduce pain and disability?

Efficacy and safety of medicines targeting neurotrophic factors in the management of low back pain: a systematic review and meta-analysis.
Follow Rod's research below and here: Google Scholar and ORCID.
Rod is a member of the Centre for Pain IMPACT (investigating mechanisms of pain to advance clinical translation), which is a collaboration of pain researchers at NeuRA, who have a focus on encompassing basic science through to clinical and translational research. Rod was also the lead organiser for this group from 2019-2020.
Rodrigo's research projects and related news
Donate to us
Every dollar of community support enables our scientists to continue making life-changing discoveries that contribute to a brighter and healthier future.
---
Fundraise for us
Run, swim or bake your way to making a positive difference in the lives of people touched by brain and nervous system disorders.