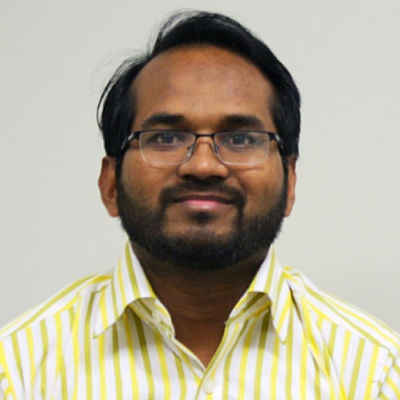 Hamidul Huque
---
Current Appointments
Research Fellow (Statistician)
email hidden; JavaScript is required
Md Hamidul Huque is a research fellow (statistician) at the School of Psychology, UNSW. Dr Huque obtained his PhD degree in statistics from the University of Technology, Sydney and held a postdoctoral position in biostatistics at the Murdoch Children's research institute, Melbourne, Australia. He obtained his bachelor and master's degree in statistics from the University of Dhaka, Bangladesh. Before moving to Australia, he worked for the centre for child and adolescent health at the international diarrhoeal disease research Bangladesh (icddrb) as a research statistician. His interest lies in developing novel and efficient statistical methods to address practical issues in public health research. He is interested to work in a collaborative environment where he has an opportunity to not only pursue statistical research problems, but to see those applied in real world settings. His methodological research interest includes appropriate analysis of administrative data through proper handling for the imperfect measures (missing data, measurement errors etc.).
---
Publications
The psychometric properties of the Visual Analogue Scale applied by an observer to assess procedural pain in infants and young children: An observational study
View full journal-article on http://dx.doi.org/10.1016/j.pedn.2021.01.018
Examining longitudinal associations between self-reported depression, anxiety and stress symptoms and hair cortisol among mothers of young children
View full journal-article on http://dx.doi.org/10.1016/j.jad.2020.12.144
Protocol for a single patient therapy plan: A randomised, double‐blind, placebo‐controlled N‐of‐1 trial to assess the efficacy of cannabidiol in patients with intractable epilepsy
View full journal-article on http://dx.doi.org/10.1111/jpc.15078
On-Road Behavior in Older Drivers With Mild Cognitive Impairment
Multiple imputation methods for handling incomplete longitudinal and clustered data where the target analysis is a linear mixed effects model
View full journal-article on https://doi.org/10.1002/bimj.201900051
---
Hamidul's research projects and related news
Donate to us
Every dollar of community support enables our scientists to continue making life-changing discoveries that contribute to a brighter and healthier future.
---
Fundraise for us
Run, swim or bake your way to making a positive difference in the lives of people touched by brain and nervous system disorders.