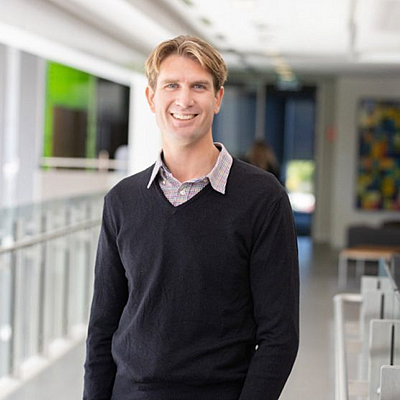 Dr
Aidan Cashin
PhD, BExPhys
---
Current Appointments
NHMRC Emerging Leadership Fellow
email hidden; JavaScript is required
Dr Aidan Cashin is a NHMRC Emerging Leadership Fellow at Neuroscience Research Australia (NeuRA) and an associate lecturer in the School of Health Sciences at the University of New South Wales. A member of the Centre for Pain IMPACT, his PhD focused on improving the evidence-based management of low back pain. Aidan was awarded the 2022 Ronald Dubner Research Prize by the International Association for the Study of Pain (IASP) for the best doctoral thesis in the field of pain. Prior to commencing research, Aidan pursued a successful clinical career as an Accredited Exercise Physiologist, practicing primarily in the field of chronic musculoskeletal pain.
Aidan's current research deals with investigating the mechanisms of healthcare interventions for optimization and translation into clinical practice and health policy. Most of Aidan's work is applied to the management of chronic musculoskeletal pain conditions, and he also conducts methodological work that aims to improve research transparency and openness. Follow Aidan's work on Google Scholar and ORCID.
---
Publications
---
Aidan's research projects and related news
Donate to us
Every dollar of community support enables our scientists to continue making life-changing discoveries that contribute to a brighter and healthier future.
---
Fundraise for us
Run, swim or bake your way to making a positive difference in the lives of people touched by brain and nervous system disorders.