Costab Mobile Application
Costab is a coordinated stability test that requires participants to adjust balance by leaning or rotating their body without moving their feet. Costab measures a participant's ability to adjust balance in a steady and coordinated way while placing them near or at the limits of their equilibrium.
Results are exported in the easy-to-read comma separated value format. The summary files are natively supported by Microsoft Excel, SPSS Matlab and many other data analysis programs.
IPEQ has been developed based on extensive research and testing by the Falls and Balance Research Group at NeuRA.
Costab will be available for purchase at the App Store:
Click here to go to NeuRA's app store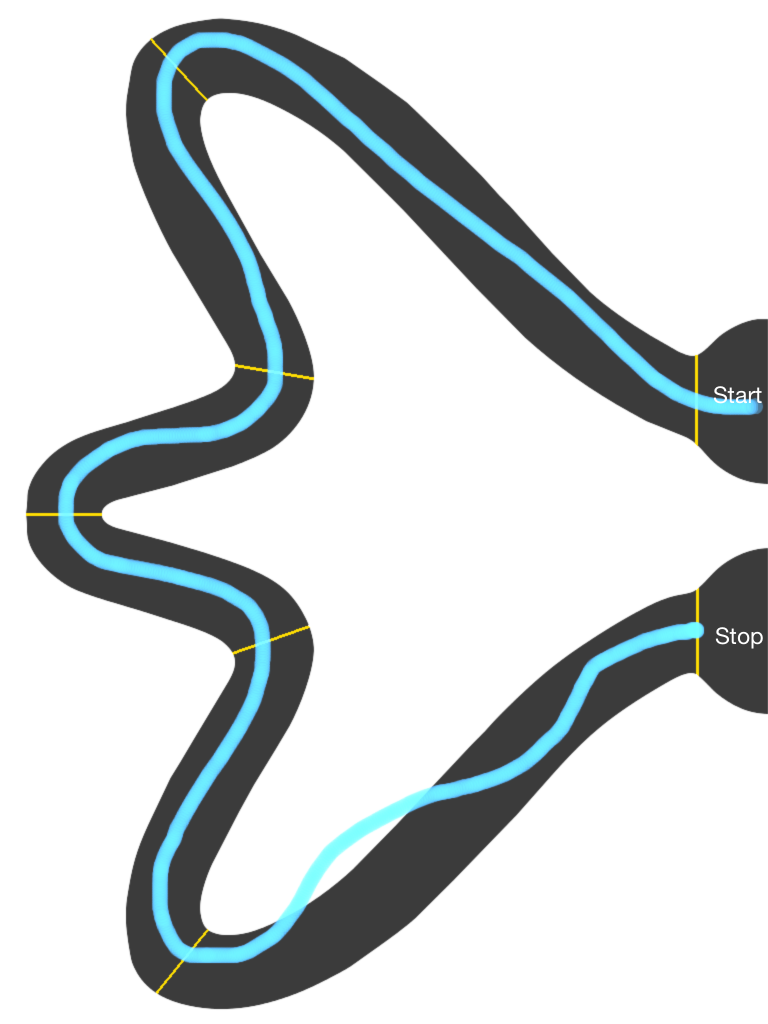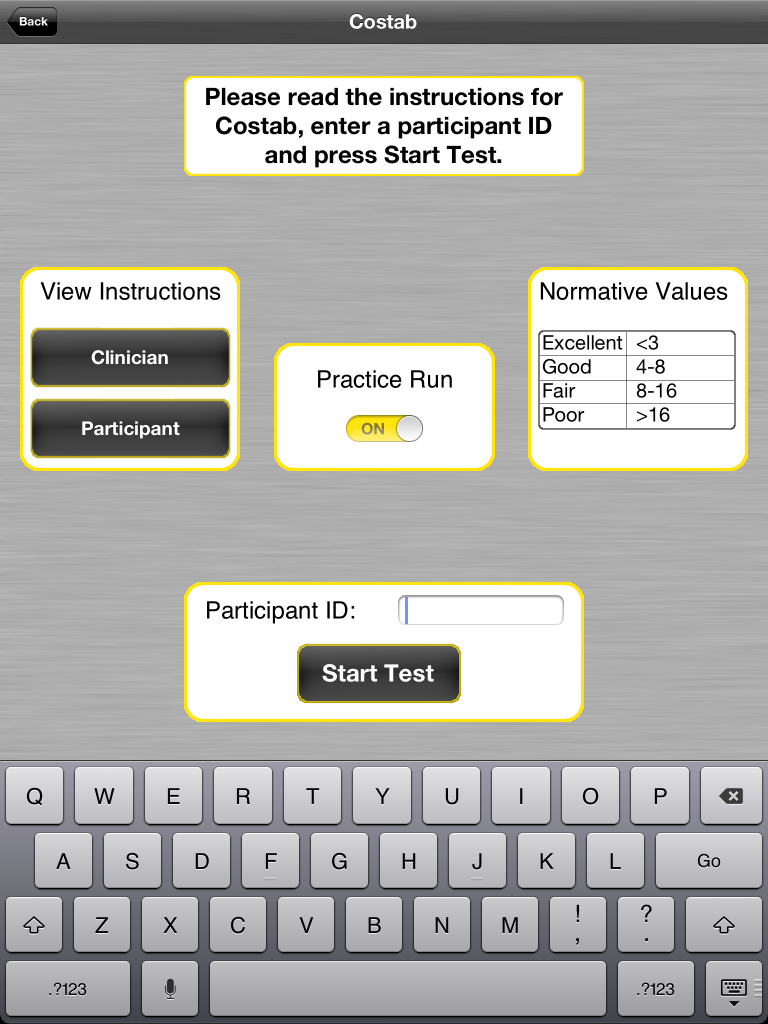 Support
If you encounter any issues or want to give us feedback for whatever reason please contact us at:
Phone: +61 9399 1000
Email: fallscreen@neura.edu.au
Privacy