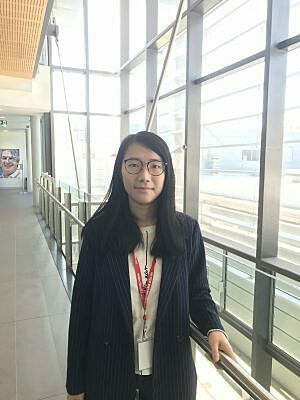 Yuchen Xie
---
Current Appointments
PhD Student at UNSW
---
Student affiliate at UNSW Ageing Future Institute
ARC Centre of Excellence in Population Ageing Research
email hidden; JavaScript is required
Yuchen graduated with a bachelor's degree in health Promotion at the University of Iowa, and a Master of Science in Public Health from the Johns Hopkins School of Public Health in the USA. She is interested in interdisciplinary research, and gained research experience in the field of health services research at Hopkins and Singapore. Her broad interest in population ageing brought her to Sydney in 2020 to start a project on aged care navigation for older people and their families at UNSW as a PhD student. Her research uses qualitative and quantitative methods to investigate the impact of psychosocial factors and family involvement on access to aged care among older Australians.
Yuchen joined NeuRA in July 2020 as a visiting PhD student and is currently exploring and learning various population ageing projects within Prof Kaarin Anstey's research program and expects to contribute to the area of Dementia and Aged Care Services, including the additional challenges faced by culturally and linguistically diverse communities.
---
Publications
---
Yuchen's research projects and related news
Donate to us
Every dollar of community support enables our scientists to continue making life-changing discoveries that contribute to a brighter and healthier future.
---
Fundraise for us
Run, swim or bake your way to making a positive difference in the lives of people touched by brain and nervous system disorders.