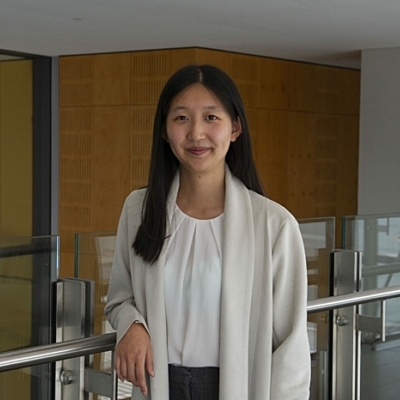 Shally Zhou
---
Current Appointments
PhD candidate
---
email hidden; JavaScript is required
Shally completed a Bachelor of Advanced Science (Psychology, Honours Class 1) at UNSW. Since graduating, she has worked on various research projects across different fields within the Anstey Lab, NDARC and the Law and Justice Foundation NSW. These projects included systematic reviews, clinical trials, and observational studies. Her research interests are in healthy ageing and reducing the risk of age-related diseases such as mild cognitive impairment and dementia.
In 2021, Shally started her PhD at NeuRA and UNSW. Her thesis focuses on understanding the nuances of subjective ageing and its relationship to health and developmental outcomes. She is also a research assistant on the Personality and Total Health (PATH) through Life Project.
Donate to us
Every dollar of community support enables our scientists to continue making life-changing discoveries that contribute to a brighter and healthier future.
---
Fundraise for us
Run, swim or bake your way to making a positive difference in the lives of people touched by brain and nervous system disorders.