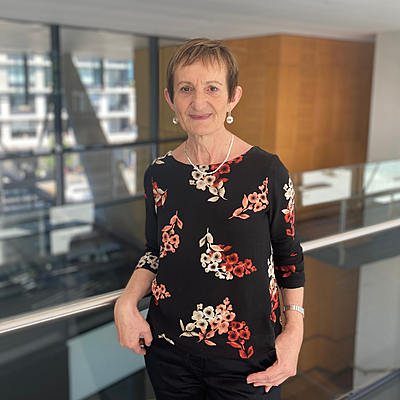 Professor
Marie Dziadek
---
Current Appointments
Principal Research Scientist
---
email hidden; JavaScript is required
Marie has over 40 years of research experience in cell and molecular biology, with a major interest in the regulation of gene expression and function during mammalian development and cancer.
After completing a DPhil in mammalian embryology at the University of Oxford, UK, she undertook postdoctoral training in the USA, Canada, and Germany before returning to Australia where she held senior academic positions in universities and research institutes in Melbourne (Murdoch Institute; Institute of Reproduction and Development (Monash); Department of Anatomy and Cell Biology, University of Melbourne) and at the University of Auckland, New Zealand.
She has made research contributions in a number of areas of biomedical science, including: characterization of cell-matrix interactions and the structure of the extracellular matrix; identification and characterization of members of a family of transmembrane proteins involved in calcium regulation and their role in development and disease; genomic imprinting and the epigenetic consequences of maternal nutritional and methyl donor deficiency in pregnancy.
Marie then joined the Garvan Institute of Medical Research in Sydney, leading the Cancer Development Laboratory in the early development of cancer therapeutics targeting cellular glycolysis, and subsequently in the role of Chief Scientific Officer.