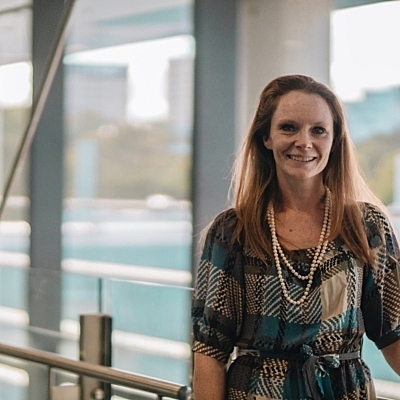 Associate Professor
Jan Fullerton
---
Current Appointments
Principal Research Scientist
---
Conjoint Senior Lecturer, UNSW
Janette Mary O'Neil Research Fellow
email hidden; JavaScript is required
Jan completed her PhD in human genetics at The University of Melbourne in 2001. She then spent five years as a postdoctoral researcher at The Wellcome Trust Centre for Human Genetics, University of Oxford (UK), where she developed her career interest in psychiatric genetics and complex trait analysis, studying the genetic contributors to personality, depression and anxiety in both humans and mice. She returned to Australia in 2006 on a NHMRC Howard Florey Fellowship, which allowed her to join the institute to study the genetics of bipolar disorder and schizophrenia. In 2013, Jan was promoted to Research Fellow and Group Leader, where she heads a number of projects in both gene discovery, and examining the role of specific genes in risk of major psychiatric conditions.
---
Publications
---
Jan's research projects and related news
Donate to us
Every dollar of community support enables our scientists to continue making life-changing discoveries that contribute to a brighter and healthier future.
---
Fundraise for us
Run, swim or bake your way to making a positive difference in the lives of people touched by brain and nervous system disorders.