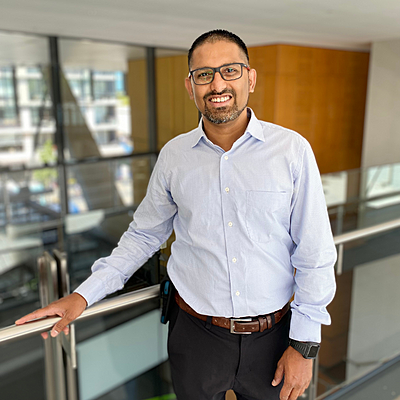 Dr
Anandit Mathew
---
Current Appointments
PhD Student
---
email hidden; JavaScript is required
Anandit completed his medical undergraduate (M.B.B.S) in 2008 and his postgraduate training (M.D -Physiology) in 2016. His M.D thesis explored spinal neuroplasticity and its effect on spinal reflexes. Anandit is currently working on multiple projects exploring the effects of Acute Intermittent Hypoxia (AIH) on neuroplasticity of respiratory and somatic motor function in people with spinal cord injuries towards his PhD under Professors Jane Butler and Simon Gandevia.
Donate to us
Every dollar of community support enables our scientists to continue making life-changing discoveries that contribute to a brighter and healthier future.
---
Fundraise for us
Run, swim or bake your way to making a positive difference in the lives of people touched by brain and nervous system disorders.