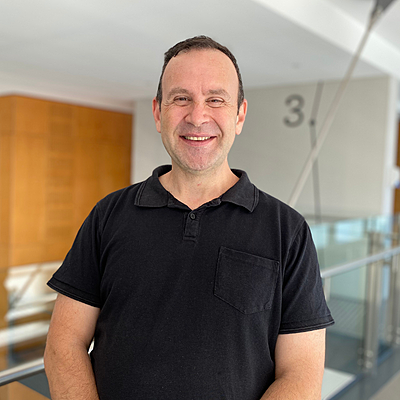 Dr
Alexander Burton
---
Current Appointments
Senior Postdoctoral Fellow
---
Adjunct Fellow, Western Sydney University
Conjoint Lecturer, School of Medical Sciences, University of New South Wales
email hidden; JavaScript is required
Alexander Burton [BSci (Hons I), BNursing, PhD]; Senior Postdoctoral Fellow, Neuroscience Research Australia.
AB is a mid-career researcher with expertise in human autonomic, pain, fatigue and sleep assessment. Under Prof Vaughan Macefield, he completed his PhD in 2009 where he investigated the autonomic responses to painful stimuli in healthy human subjects and those with spinal cord injuries. During that time, he became highly skilled in various non-invasive methods of human autonomic and pain assessment, but particularly in the technique of microneurography – the only method able to record intraneural activity in awake human subjects.
His published work spans across five subject areas including neuroscience, medicine, and psychology; been cited 425 times [h-index=10]; (Scopus, 2021). He has published in reputable international journals such as The Journal of Physiology (London), Experimental Brain Research, Frontiers in Neurology and Spinal Cord. Sleep, International Journal of Cardiology, Experimental Brain Research and Biological Psychology and PLoS One. One study was specially chosen for publication in Physiology News, which is the official publication of the Physiological Society (est. 1876). AB is an effective collaborator and networker [33 co-authors] – regularly presenting his research at over 11 international conferences with peer-review processes. He is an effective speaker having been awarded the Merck Sharp and Dohme and Prince of Wales Hospital Tow prizes for his presentations on the effects of nociception following spinal cord injury.
As a postdoctoral researcher, he successfully established a human autonomic laboratory investigating post-infective fatigue syndrome in collaboration with Associate Professor Ute Vollmer-Conna, which was successful in attracting $866,511 in total funding from the Mason Foundation. The unique research he undertook explored the involvement of the autonomic nervous system in chronic fatigue syndrome where he acquired further skills in assessing sleep quality, anxiety, fatigue and mood assessment. His 2010 Mason Foundation funded study implicating reduced heart rate variability as a predictor for poor sleep quality in CFS has been cited 74 times making a strong contribution to the role of the autonomic nervous system in CFS. His total CFS work has been cited 205 times.
AB holds honorary conjoint and adjunct research positions at the University of New South Wales and Western Sydney University where he is co-supervising a PhD student and a Masters student. He holds full memberships of the International Society for Autonomic Neuroscience (ISAN), Australian Neuroscience Society and the American Physiological Society and serves as a reviewer for prestigious international journals such as the Journal of Neurophysiology, Journal of Applied Physiology, British Journal of Psychiatry, American Journal of Physiology and Spinal Cord. He is currently a guest associate editor with Frontiers in Neurology (Neuroinfectious Diseases) for a special edition exploring the Infectious and Inflammatory Mechanistic Underpinnings of CFS/ME.
---
Publications
---