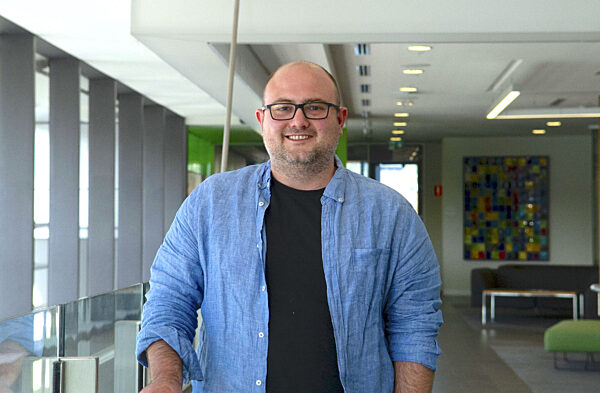 Dr
Adam Walker
---
Current Appointments
Research Fellow, Group Leader - Laboratory of Immunopsychiatry, Neuroscience Research Australia
---
Senior Researcher, UNSW, School of Psychiatry
email hidden; JavaScript is required
The Laboratory of ImmunoPsychiatry, led by Dr Adam Walker, investigates the role of the immune system and inflammation in symptoms of psychiatric illness. We investigate the mechanisms responsible for inflammation-associated psychiatric disorders such as depression and schizophrenia, neurodevelopmental disorders such as Tourette's Syndrome and Autism, and when symptoms of depression and cognitive impairment occur in patients with chronic inflammatory illness such as cancer (known as 'chemobrain'). The Laboratory of ImmunoPsychiatry is dedicated to identifying potential cheap available drugs that can be repurposed to prevent and treat psychiatric illness and to identify new biological targets for novel drug design.
Dr Adam Walker completed his PhD at the University of Newcastle in 2011 and completed successful postdoctoral fellowships at the University of Illinois – Urbana-Champaign and The University of Texas MD Anderson Cancer Center. He returned to Australia in 2015 and joined Monash University as a National Breast Cancer Foundation research fellow, investigating the mechanisms underlying cognitive and psychiatric side-effects of cancer and its treatment. Now at NeuRA, Adam's research focuses on mechanisms of inflammation-induced depression, schizophrenia and cancer-associated cognitive impairment. He has pioneered discovery of available drugs that may be repurposed to prevent treat inflammation-induced depression (ketamine, leucine) and cancer-associated cognitive impairment (aspirin).
---
Publications
---
Adam's research projects and related news
Donate to us
Every dollar of community support enables our scientists to continue making life-changing discoveries that contribute to a brighter and healthier future.
---
Fundraise for us
Run, swim or bake your way to making a positive difference in the lives of people touched by brain and nervous system disorders.