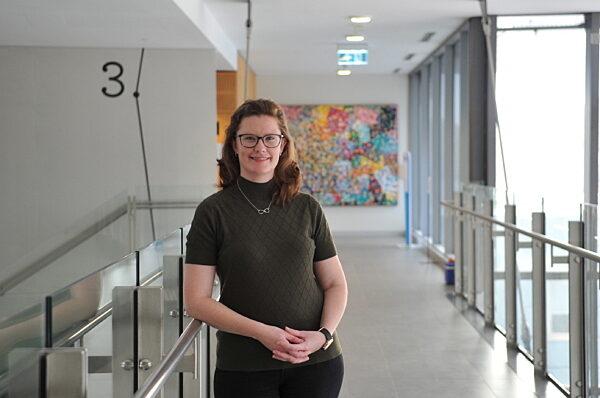 Alice Petty
---
Current Appointments
Post-doctoral fellow
email hidden; JavaScript is required
Dr Petty completed her PhD at the Queensland Brain Institute, under the supervision of Prof. Darryl Eyles. During this time, she developed a new animal model of relevance to schizophrenia; the EDiPS model. At the end of her PhD, she was awarded an Endeavour Global Leadership Award which allowed her to move to London at the start of 2020, to take up a post-doctoral position with Prof. Oliver Howes at Imperial College London. She returned due to covid, and worked with Prof. Bernard Balleine as a research assistant before starting a post-doctoral position with Prof. Cyndi Shannon-Weickert at the start of 2021. She is working on using the EDiPS model to explore the association between hyperdopaminergia and neuroinflammation in schizophrenia. As well as preclinical experiments, she is also involved in analysis of post-mortem tissue from patients with schizophrenia. She was awarded a Marie Sklodowska-Curie Individual Fellowship, through which she will return to Prof. Howes' group in London at the start of 2022 to continue work on understanding the neurobiology of schizophrenia.
---
Publications
---
Alice's research projects and related news
Donate to us
Every dollar of community support enables our scientists to continue making life-changing discoveries that contribute to a brighter and healthier future.
---
Fundraise for us
Run, swim or bake your way to making a positive difference in the lives of people touched by brain and nervous system disorders.