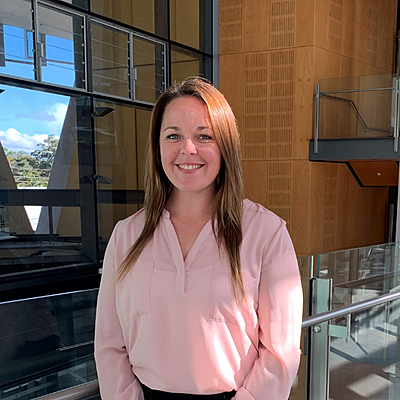 Abigail Hansen
---
Current Appointments
Trial Coordinator
---
email hidden; JavaScript is required
Ms Abigail Hansen obtained her honours in Psychology from Flinders University. After working as a Research Assistant for a number of years, she moved into a Clinical Trial Coordinator role at the Westmead Institute for Medical Research. Ms Hansen coordinated a randomised controlled trial investigating the effectiveness of a supplement on the negative symptoms of schizophrenia.
Ms Hansen joined NeuRA in September 2019 where she coordinates a large randomised controlled trial investigating the effectiveness of interventions at improving driver safety in older adults, led by Scientia Professor Kaarin Anstey.
In October 2020, Ms Hansen began her PhD at the University of New South Wales and NeuRA. Her research seeks to explore the impact of age related changes on trust and psychological predictive factors that lead to use of Advanced-Driver Assistance Systems. Ms Hansen works across a number of Prof Kaarin Anstey's research projects with a focus on improving outcomes for older drivers.
Abigail's research projects and related news
Donate to us
Every dollar of community support enables our scientists to continue making life-changing discoveries that contribute to a brighter and healthier future.
---
Fundraise for us
Run, swim or bake your way to making a positive difference in the lives of people touched by brain and nervous system disorders.