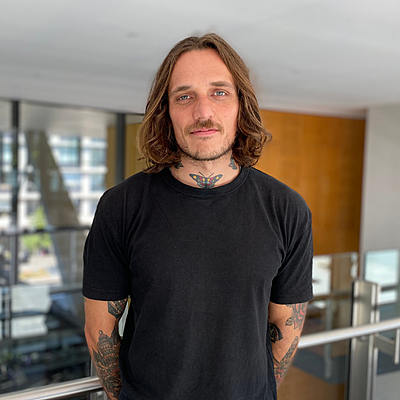 Sam Williams
---
Current Appointments
PhD Candidate
email hidden; JavaScript is required
Sam BSc (Hons) BHsc/BAppSc (osteo) is a PhD candidate at UNSW/NeuRA working with Prof James McAuley in the Centre for Pain IMPACT. Interested in complex pain conditions, best management practices, thorough and responsible research methodology and epidemiologic studies, Sam is currently working on the TITAN randomised controlled trial testing promising interventions for Phantom Limb Pain.
Previously, Sam worked as an Osteopath and gained clinical experience in managing patients with pain conditions across many demographics.
When not overseas or camping, Sam likes to spend his time with interesting and creative people, making music, playing a variety of sports, and training different martial arts disciplines; primarily boxing.
Sam's research projects and related news
Donate to us
Every dollar of community support enables our scientists to continue making life-changing discoveries that contribute to a brighter and healthier future.
---
Fundraise for us
Run, swim or bake your way to making a positive difference in the lives of people touched by brain and nervous system disorders.