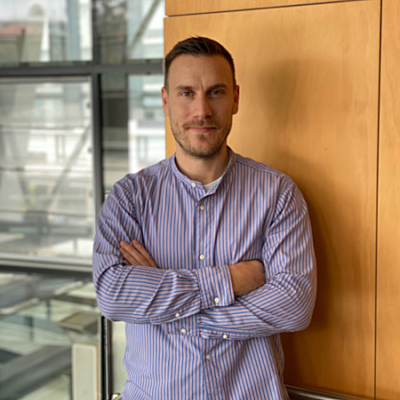 Michael Ferraro
---
Current Appointments
Doctoral Candidate
---
email hidden; JavaScript is required
Michael Ferraro is a clinical researcher and trial manager for the MEMOIR clinical trial. He is member of the Centre for Pain IMPACT, led by Professor James McAuley. Michael's research is centred around the identification, development and evaluation of treatments for chronic pain. He is also interested in prognosis research and the use of prognostic models, which combine multiple patient characteristics to provide individualised risk predictions.
Michael frequently reviews for prestigious specialty pain journals and his research has been presented at premier conferences both nationally and internationally.
In the MEMOIR trial, Michael will be investigating the efficacy and effectiveness of two novel treatments for Complex Regional Pain Syndrome.
You can follow Michael's research below and here: Google Scholar and ORCID.
---
Publications
---
Michael's research projects and related news
Donate to us
Every dollar of community support enables our scientists to continue making life-changing discoveries that contribute to a brighter and healthier future.
---
Fundraise for us
Run, swim or bake your way to making a positive difference in the lives of people touched by brain and nervous system disorders.