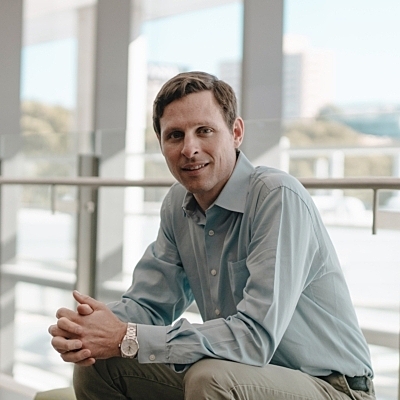 Prof
Danny Eckert
---
Current Appointments
Principal Research Scientist (Honorary)
---
Associate Professor, UNSW
R.D. Wright Fellow, NHMRC
email hidden; JavaScript is required
Professor Danny Eckert has been actively involved in human sleep and respiratory physiology research since 2001. In 2006, he completed his PhD at the University of Adelaide, based at the Adelaide Institute for Sleep Health. He was awarded the Thoracic Society of Australia and New Zealand Allen and Hanburys Respiratory Research Fellowship, followed by an NHMRC CJ Martin Fellowship to pursue postdoctoral studies.
After three years of postdoctoral training at the Brigham and Women's Hospital, Harvard Medical School, he was promoted to Faculty as Assistant Professor. In late 2011 Assoc Prof Eckert returned to Australia to establish a comprehensive sleep and respiratory physiology research program at NeuRA. His dedicated team continues to advance knowledge into the causes of sleep apnoea and develop new treatments. He currently serves on the board of the Australasian Sleep Association, the peak profession body and is Chair of the Research Committee.
---
Publications
---
Donate to us
Every dollar of community support enables our scientists to continue making life-changing discoveries that contribute to a brighter and healthier future.
---
Fundraise for us
Run, swim or bake your way to making a positive difference in the lives of people touched by brain and nervous system disorders.