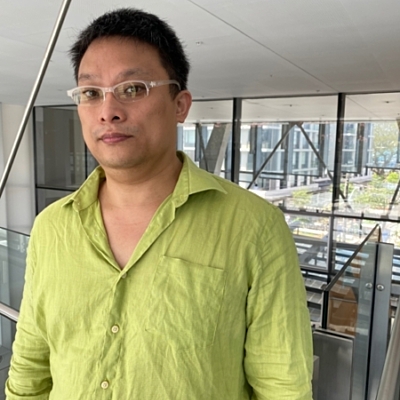 Alan Chiang
---
Current Appointments
Postdoctoral Fellow
email hidden; JavaScript is required
Graduated from PhD in Theoretical Physics / Complex Systems at University of Sydney, aimed to automate the characterisation of the human alpha rhythm to assist model development in EEG generation. Interested in time-series and spectral analysis algorithms and the associated deployment. Curious about the adversarial aspects of machine learning techniques, pathological cases in particular.
Current work in NeuRA focus on quantifying breathing during sleep and ways to automate the process.
---
Publications
---
Alan's research projects and related news
Donate to us
Every dollar of community support enables our scientists to continue making life-changing discoveries that contribute to a brighter and healthier future.
---
Fundraise for us
Run, swim or bake your way to making a positive difference in the lives of people touched by brain and nervous system disorders.