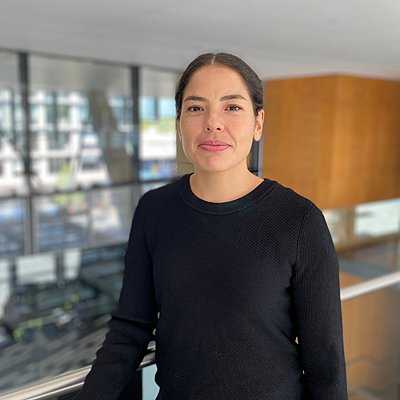 Dominique Sepulveda
---
Current Appointments
Research Assistant
email hidden; JavaScript is required
Dominique graduated with a BSci. in Neuroscience and Psychology from the University of Sydney and has recently graduated with a Postgraduate Diploma in Psychology from Sturt University. Her interests in ageing and dementia have led her to work on various projects including assessment development and the reduction of dementia risk. Dominique is currently a Research Assistant on the Better Drive Study, a large randomized control trial examining the effectiveness of interventions that are key to improving older driver safety on the road.
Dominique's research projects and related news
Donate to us
Every dollar of community support enables our scientists to continue making life-changing discoveries that contribute to a brighter and healthier future.
---
Fundraise for us
Run, swim or bake your way to making a positive difference in the lives of people touched by brain and nervous system disorders.