Gifts given in celebration of a wedding, birthday, anniversary or 'just because' are a wonderful way to transform lives through medical research.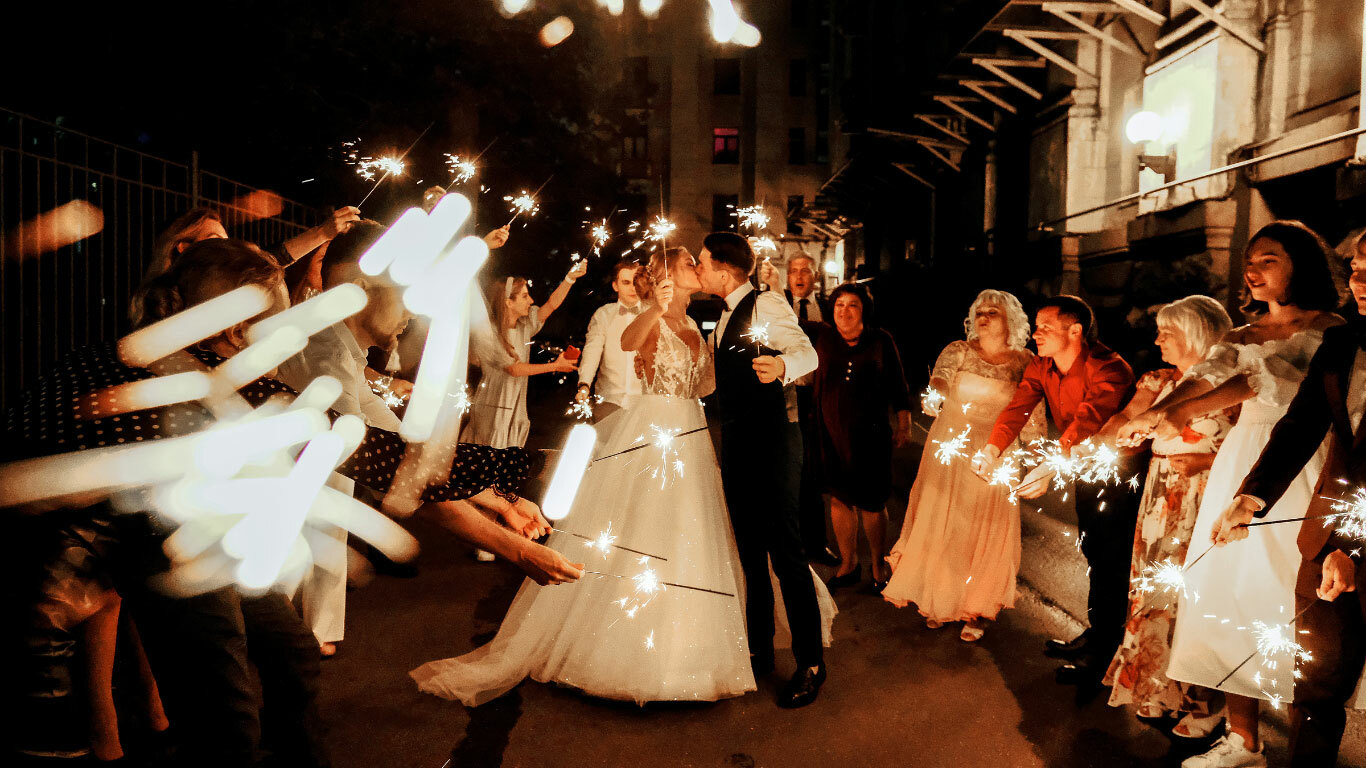 If you wish to raise funds in celebration of your wedding, birthday or any milestone or holiday you can create an In Celebration fundraising page.
Make a real impact by asking your friends and family to donate what they would have spent on a gift to your fundraising page. Another fun idea is asking for people to donate your age in dollars! Turn your fundraising page into the most meaningful birthday card ever.
Once you have your fundraising page set up, as well as sharing the link with family and friends online, you could also create a QR code to print on invitations or place cards.
In an effort to support medical research Elizabeth Mallet and her fiancé decided to swap their wedding gifts for donations! On their special day, the bride & groom had QR codes printed onto their place cards for guests to donate to NeuRA. They called it their 'digital wishing well'. Their guests were so moved that the newlyweds managed to raise an astounding $15,000!
If you're organising your own event you are required to apply using the Fundraising Enquiry Form below and cannot proceed until we have issued you with an Authority to Fundraise. This is especially important if you intend to do any of the following:
conduct any fundraising activity that is not online
deduct any expenses
sell tickets or products as part of your fundraising
use the NeuRA logo
Fundraising enquiry form
We collect your personal information to communicate with you about fundraising, issue receipts and keep you updated on our work. If you want to change how your personal information is used please call us on 02 9399 1122 or 1300 888 019. Our privacy policy is available here.
If you wish to make a tribute in the form of a charitable donation in celebration of a loved one you may:
Donate via their fundraising page, if they have one
Donate over the phone by calling 1300 888 019 or 02 9399 1122
Download a donation form and mail the completed form to Reply Paid 1165, Randwick NSW 2031
Make a secure credit card donation below. To dedicate the gift to your loved one, please tick 'This gift is in honour, memory, or support of someone', and then insert the details of who the donation is being made in tribute to.